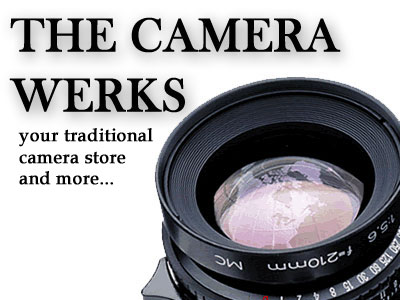 The Camera Werks is one of the last independently-owned camera shops in Rhode Island. The Camera Werks is your "little shop that's big on service!".
Founded in 1987, we specialize in personalized service - if its photographic - we do it! In addition, we do on-site Custom Framing and offer a fine selection of ready-made photo frames, photo albums as well as used photo equipment, camera accessories, instant films, 35mm/120mm B&W/Color film, camera repairs, digital batteries & chargers and more!
766 Hope Street, Providence, RI 02906
401.273.5367 E-Mail: psz333@aol.com Contact Us
Hours
Tuesday – Saturday 10:00am – 5:30pm
closed Sundays, Monday & Holidays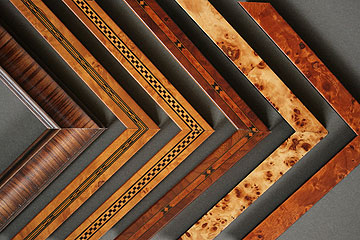 Passport, Immigration and Naturalization Photos: for only $9.95! No appointment is necessary, however it is recommended that any instructions you have been provided with should be brought in with you. No appointment is necessary - just walk in!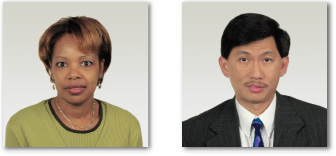 We also offer the following services: custom framing, film & digital camera repairs, film processing, on-site digital printing, video transfer, fax service and More...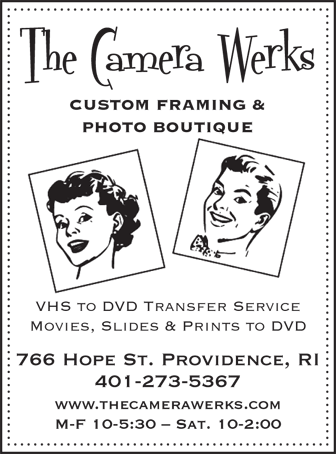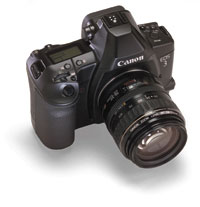 We carry one of the larger selections of used equipment around! From camera bodies to lenses - You'll find a great selection of used 35mm 'student' cameras, most outfits including a normal lens. All our used equipment has been cleaned and checked and comes with a 30 day warranty! Looking for new? not a problem! Let us order for you! with the ever changing times in photography - new equipment is a "special order" item - with a usual turnaround of 1-2 days - from amateur to pro equipment. Let us give you a quote!
More...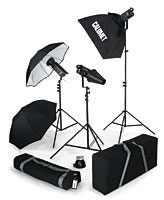 We also carry a full range of supplies
and accessories for the photographer:
Camera Straps
Lens Filters
Camera Bags
Darkroom Tools
Digital Media Cards
etc. More...